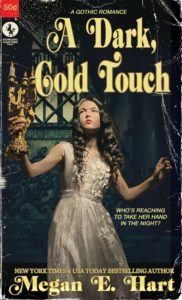 The position of lady's companion at the grand, isolated Hemford House was meant to save Estelle Glass from the scandal of her own making. But when she arrived at the mansion and was greeted by the stern, mysterious and intimidating Mrs. Blackwell, Estelle began to see what had been meant as a punishment might possibly become more like a reward…if only she could manage to find her place in the dreary household and the service of Mrs. Virginia Hemford, the childlike beauty Estelle had been sent to serve. Soon the secrets of Hemford House begin toreveal themselves, one by one, as Estelle tries her best to take care of Ginny and avoid her confusing feelings for the intimidating Mrs. Blackwell. Estelle finds herself caught up in a web of rules designed to keep Ginny "safe"…but safe from what, exactly? Or from whom? What accident claimed the life of Ginny's previous companion? Why does Mr. Hemford avoid his wife's company, no matter how charmingly she tries, and fails, to seduce him? And who's reaching to take Estelle's hand in the night with that dark, cold touch? Only when Estelle learns the deadly secret everyone at Hemford House has been keeping can she truly understand what it means to take care of Ginny Hemford…or to be cared for by Rachel Blackwell. Can the women of Hemford House escape the hauntings of its ghosts, or will the past consume them all?
Now Available from Howling Unicorn Press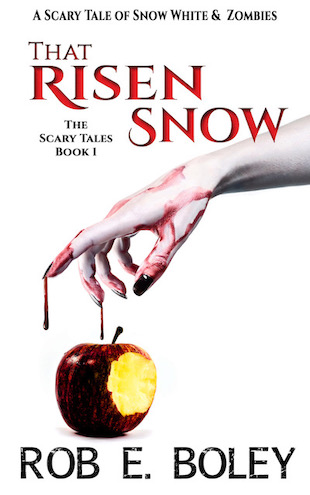 Now Available from Howling Unicorn Press
Book One of the Scary Tales THAT RISEN SNOW: A Scary Tale of Snow White & Zombies
The angry young dwarf named Grouchy has long dreaded this day. His abusive father raised him to hate humans, yet when a troubled human girl named Snow sought sanctuary at the home for wayward young dwarfs, Grouchy fell in love with her. Snow now lies in cursed slumber. When a smitten Prince arrives to kiss her awake, Grouchy feels as though his world is about to end. He has no idea how right he is. Snow wakes up, but she doesn't wake up right.
Read more
.
Now available in ebook and paperback:
Now Available from Howling Unicorn Press:
Sometimes what haunts you is not a ghost.
They're not alone in the house. With a baby on the way and a brand new house, it seems Ginny and her husband, Sean, are on their way to a fresh start. But strange occurrences and financial strain seem determined to keep the couple stuck in the past. Ginny begins to believe the house may be haunted…or that her husband might be trying to trick her into thinking so. As Ginny researches the house's former owner and the tragedy that happened there, it becomes clearer than ever that something is in the house with them. The question is, who…or what…is it?
Read more.
Now available in ebook and paperback:




Now Available from Howling Unicorn Press:
"Grandma told me not to mess with Ouija boards, so this is the next best thing. The planchette says, 'C-H-I-L-L-I-N-G' and 'E-N-T-H-R-A-L-L-I-N-G'! This is one you cannot miss." — Hunter Shea, Author of
The Jersey Devil
and
Island of the Forbidden
Our debut book is the horror anthology entitled
Intersections: Six Tales of Ouija Horror
.
Read more.
Now available in ebook and paperback: